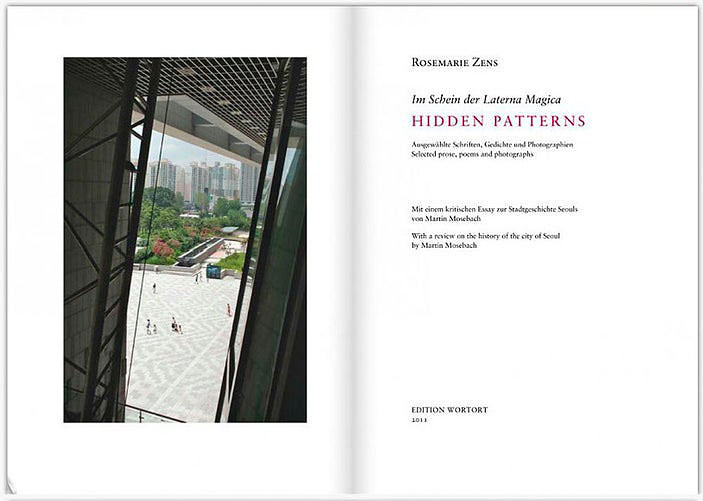 Im Schein der Laterna Magica
Hidden Patterns
Selected prose, poems and photographs
With a review on the history of the city of Seoul
by Martin Mosebach
To participate in an infinity that determines life through measure and deviation, rhythm and variation – this is the framework within which my essays, poems and images roam.
They encompass the quest for revealing hidden patterns that correspond our perception of time as continuity by change and our experience of farewell and new beginnings according to the law of consistency.
In search of a deeper beauty that comes from the harmonious order of the individual parts and reflects our relationship to the world and our sense of complexity.
80 pages, edition of 300 copies
EUR 50,00
German/English
Edition WortOrt, Berlin 2011
ISBN 978-3-00-031942-6
orders via → BigCartel.com